For our 10th week of groove we're investigating Jonathan Maron's amazing bass line on Groove Collective's 'Everything Is Changing'. If you're not familiar with Jonathan's playing then this is a great introduction to his propulsive playing style (you can check out his extensive discography here).
The line outlines an E minor tonality, focusing predominantly on the E minor pentatonic scale with the addition of the 9th (F#) to add some colour to the part. This groove can be quite challenging to play at tempo if you're not used to raking the strings with your right hand (playing consecutive notes on adjacent strings with the same right hand finger rather than strictly alternating) so start off slow and focus on getting every note in the part to 'speak' clearly.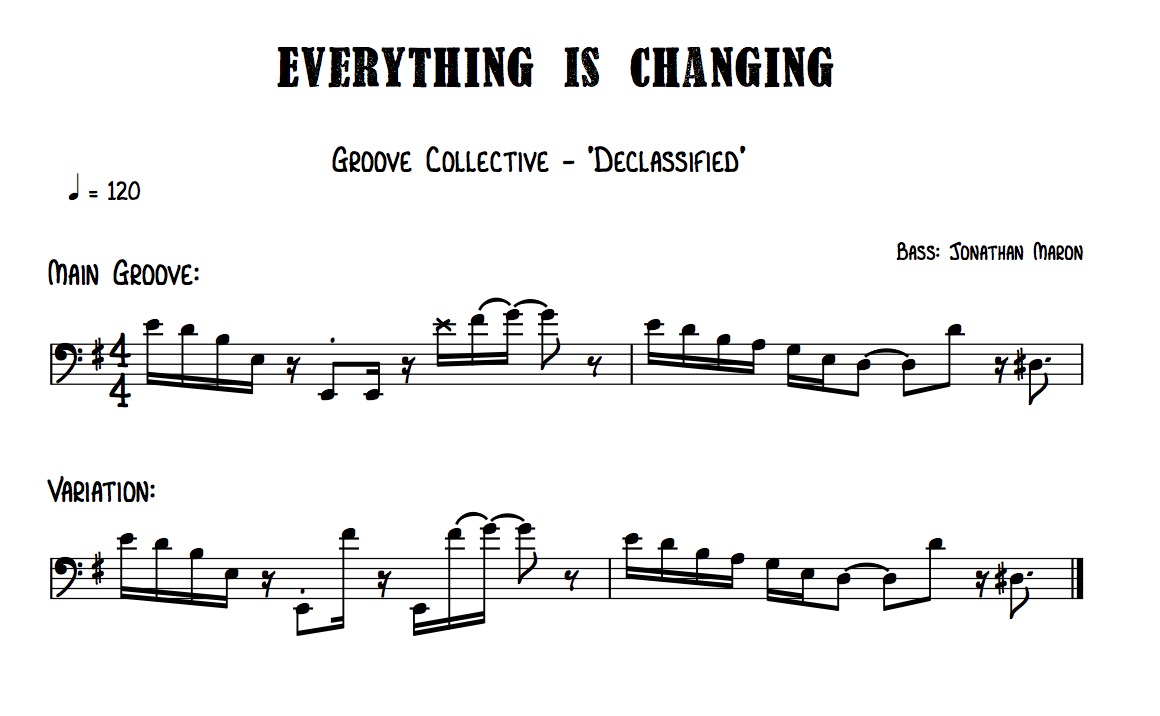 Got A Groove Request? Let Me Know!
If there's a bass line that you love but have never got round to learning then let me know by commenting on this post – it could be a classic groove or a song that you feel deserves wider recognition from the bass playing world.