This edition of Groove Of The Week focuses on the power of simplicity. The bassline that anchors Maxwell's smooth soul ballad 'Ascension (Don't Ever Wonder)' contains only 5 different pitches and is largely played on a single string, yet it still provides the song with a powerful hook.
Jonathan Maron has already been featured in the Groove Of The Week series, but his smooth groove on 'Ascension' stands in stark contrast to his busy 16th note line that propels Groove Collective's 'Everything Is Changing':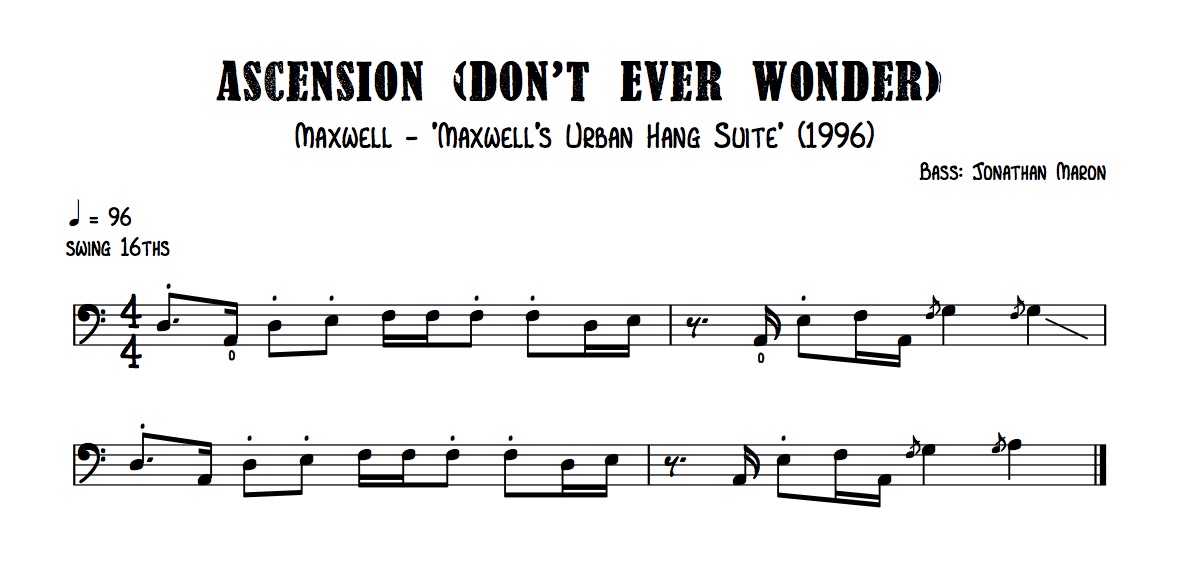 Playing the line on a single string rather than staying in one position keeps things sounding even, as we don't encounter the tonal change that occurs when changing between strings. As always, pay close attention to the grace notes and staccato markings in the transcription as these will help to keep the line smooth and swinging.