This week's groove comes courtesy of Stuart Zender on Jamiroquai's 'Whatever It Is, I Just Can't Stop'.
The verse hook sits in an E7 tonality and features a number of funk bass staples including semiquaver syncopation, chromatic approaches into chord tones, grace notes and the classic 'shake' between the major and minor 3rd in bar 3.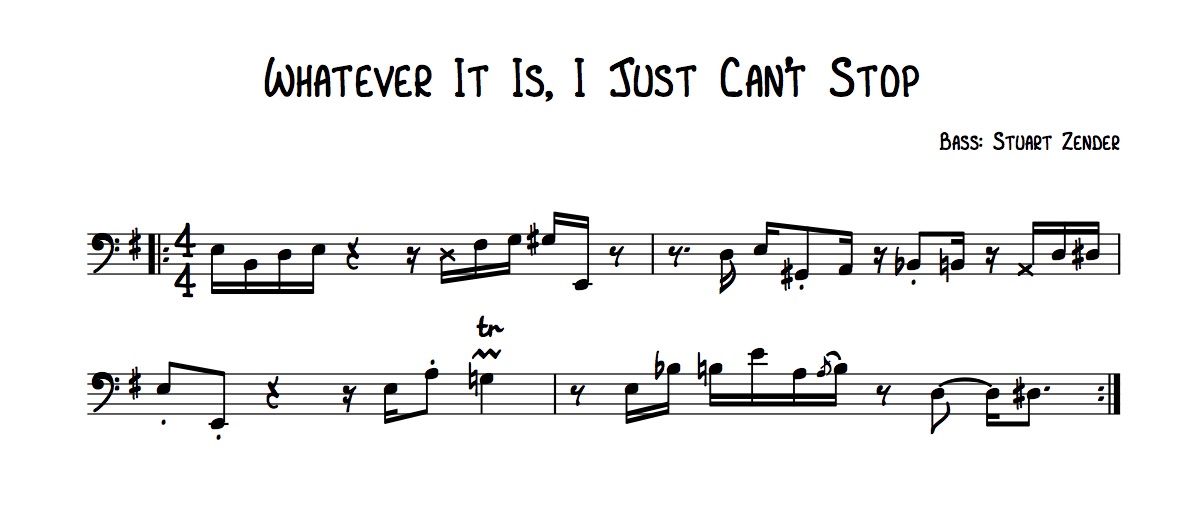 Take a listen to the original and you can hear that it's not the cleanest bass tone – there's plenty of string and fret noise and you can really hear Stuart digging in with his right hand.
Got A Groove Request? Let Me Know!
If there's a bass line that you love but have never got round to learning then let me know by commenting on this post – it could be a classic groove or a song that you feel deserves wider recognition from the bass playing world.