Raphael Saadiq might not be a household name in the bass community, but the bass has been at the heart of the singer and multi-instrumentalist's diverse career from the very beginning. At the age of 18, Saadiq successfully auditioned to play bass in Sheila E's backing band and subsequently spent two years touring with Prince; not a bad way to learn about all things groove-related.
In addition to his solo career, Raphael Saadiq has notched up an impressive resumé of production and co-writing credits with a host of big-name R&B and pop artists including D'Angelo, Whitney Houston, The Bee Gees, Erykah Badu and even Marcus Miller. His eight-bar bass contribution to Q-Tip's 'WeFight/WeLove' is the subject of this week's groove exploration: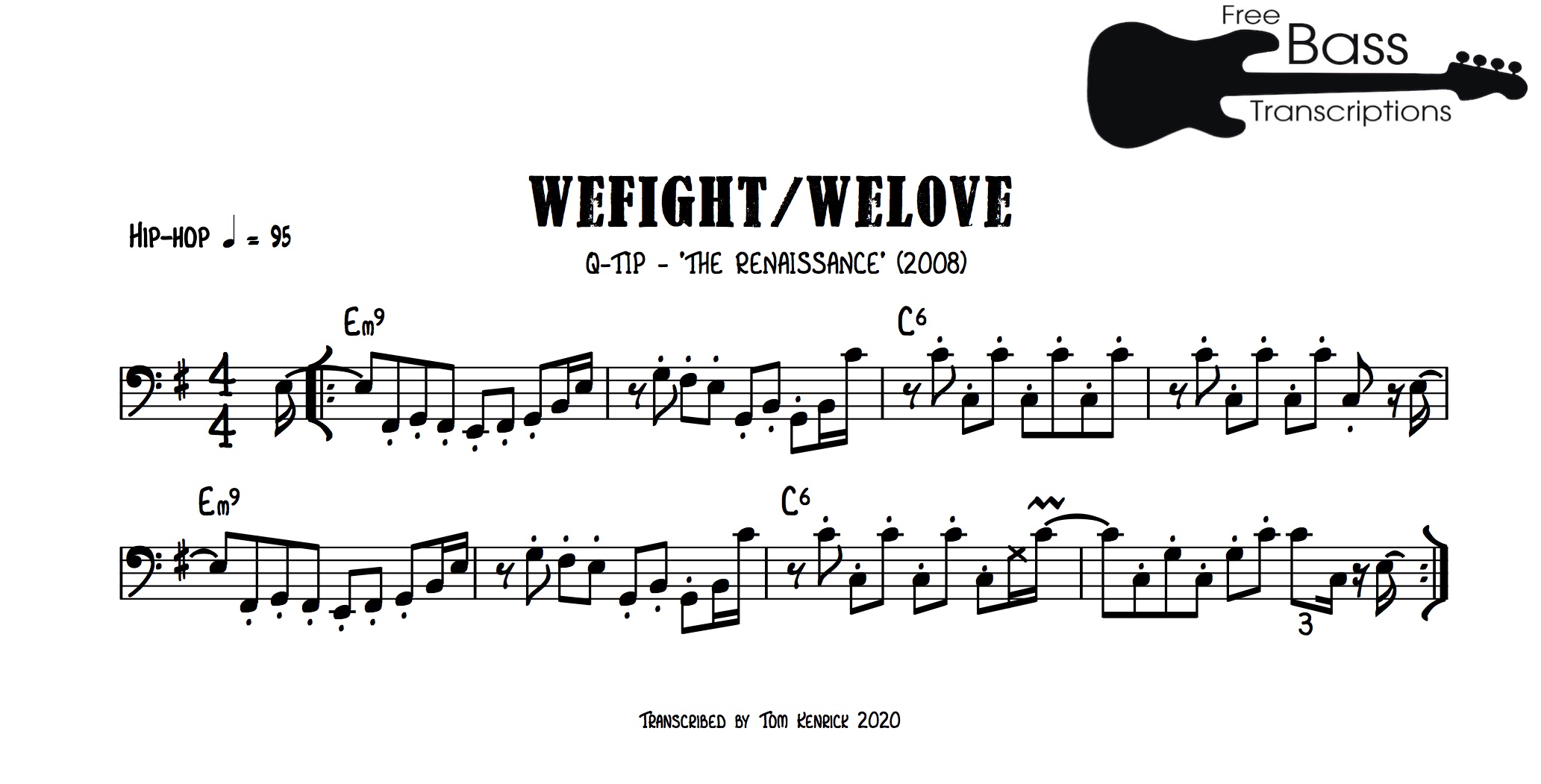 This groove exemplifies our number one job description as bass players: being able to play the same thing over and over for four minutes while keeping everything – volume, note length, articulation, attack – consistent and making it feel good. Simple, right? I beg to differ.
Playing even a relatively straightforward line such as this with machine-like consistency and precision requires a great amount of concentration, attention to detail and, well… practice.
The 'WeFight/WeLove' groove is also a great opportunity to work on your pick playing, which is an unusual element to find in a hip hop bassline. Although it's hard to say for certain, it sounds to me like the bass on the recording uses a plectrum; listen to the breakdown section of the track starting around 3:22 and notice the attack of the notes.
If you're averse to playing with a pick because of genre-based snobbery, then I strongly urge you to spend some time with Anthony Jackson (learn 'For The Love Of Money' here), Bobby Vega (learn 'I Get High On You' here) or Steve Swallow (his melodic work on 'Sea Journey' and 'Midwestern Night's Dream' from the Gary Burton Quintet album Passengers are good starting points).
Some readers might feel like this groove is strangely familiar – the line seems to be heavily influenced by The Jacksons' 'This Place Hotel'. The bass part on the recording was played by none other than Nathan Watts: