From Basses to Buses – Wear Your Damn Earplugs – Time Management
It's 2017 and I'm still way behind on this damn project. Here's Randy Hope-Taylor's excellent part on Incognito's 'Talkin' Loud':
I hear a clear hat-tip to one Francis Rocco Prestia (with a hint of Jaco's 'Come On, Come Over' groove thrown in). The tempo isn't bright enough to make the syncopated semiquaver line too troublesome, although shifting up and down the neck in time to grab the high-register double stops might take some practise. 
Here are the dots: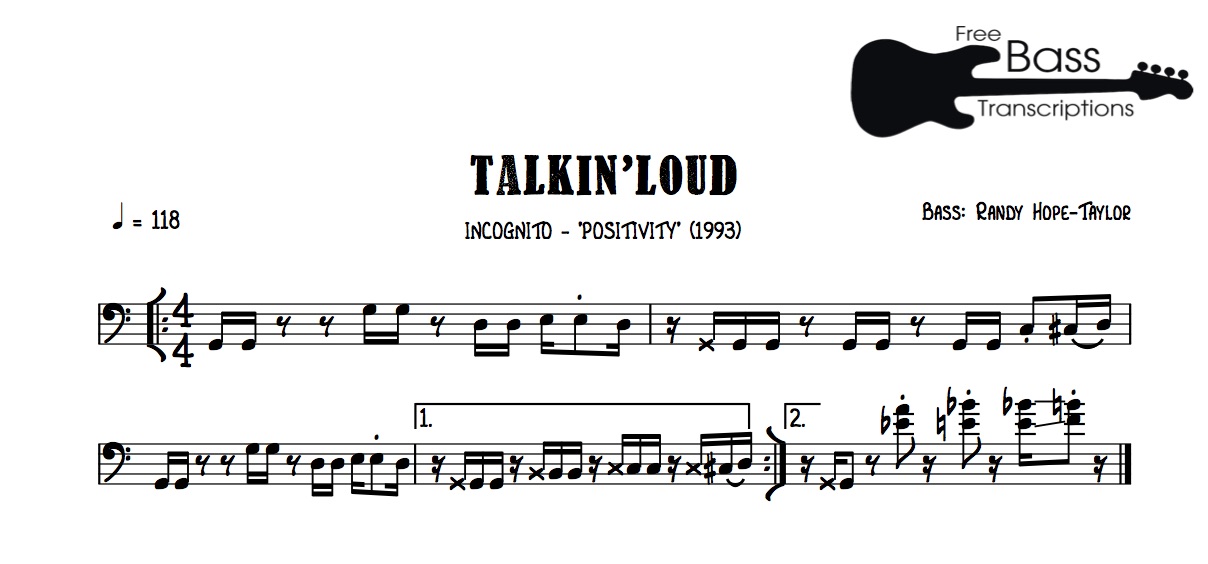 I didn't discover Incognito until the age of 19 when I was introduced to the 'Tribes, Scribes & Vibes' album by one of my tutors. Randy Hope-Taylor's superlative playing on this (and other) Incognito albums definitely had a profound effect on me. Rumour has it that Randy has been known to drive London buses from time to time…
Now Hear This
A few weeks ago I bit the bullet and got my hearing tested. While I've always tried to be diligent about wearing earplugs at gigs and rehearsals I still find that my tinnitus is noticeable and it isn't getting any better. Here's what almost 17 years of live music look like:
If you work as a musician in the UK then you might be eligible for the Musician's Hearing Health Scheme which allows you to have a hearing test and custom moulded earplugs for £40 (instead of the usual £170).
It's About Time
In the nebulous wasteland between Christmas and New Year, I always fall into the trap of looking back over the previous 12 months and fixating on all the things that I still haven't managed to achieve, then resolving that next year will somehow be different and I'll get everything done.
Time management is something that I have always struggled with, and this video really hit home:
If you're not familiar with Bob Reynolds (either his music or his vlog) then I'd highly recommend becoming thoroughly acquainted with both.